Advanced Courses

5 Element - The Art of Treatment
5 Element Acupuncture Seminars Australia
Once the practitioner has completed the 2 day introduction course we can take some time to develop some of these more emotional and spirit levels skills. 5 Element Acupuncture is not about learning more information, it is more about your own development, as a person and as a practitioner.

On these days you will have the time to practice being with your clients in new ways as well as a safe place for you to learn and explore these new skills.
Day One;

The Traditional Diagnosis and the skill of asking; we will examine how simple questions can give us different levels of information about what is actually happening in our clients world. Emotional rapport as a diagnostic tool. Blocks to treatment; Entry/Exit and CV/ GV. Along with an in-depth study into the Spirits of Points for the Conception and Governor Vessels

Day Two;
The Fire Element - Spirits of Points; How we choose Fire points for their Spirit value and why we use them on different patients. Rapport skills; how to be with a Fire Element person in the treatment room and how this can be an important part of our client's healing. Treatment Planning; how to formulate a treatment at a more emotional and spirit level and how to assess how your last treatment worked. The 4 Officials of the Fire Element, how to see these parts in ourselves and our clients and how to see when they are in distress
Day Three
;

The Earth Element -Spirits of Points, Rapport skills, Treatment Planning and the Officials of the Earth Element
Colour Workshop- a chance to practice seeing colour on a person face and feeling confident in how this can be a powerful diagnostic tool in both your initial diagnosis and ongoing treatment planning. Revision of Entry/Exit Blocks and pulse workshop.
Day Four;

More blocks to treatment; Husband/Wife, Possession, A.E.
The Metal Element, Spirits of Points, Rapport skills and Treatment Planning. The Officials of the Metal Element.
Voice Workshop. A chance to listen to recordings and each other as we explore how a persons element can express in the sound of their voice, the difference in excess and deficiency in the sound of the voice and how that help us differentiate between symptoms and a persons actual energetic imbalance.
Day Five;

The 5 Odours, how to use the person's elemental odour as an important tool in the treatment room. The Centre pulse, diagnosis of the three Jiao. The Water Element - Spirits of Points, Rapport skills and Treatment Planning. The Officials of the Water Element and how they exhibit in our personalities.
Day Six
The Wood Element and an in-depth look into the Wood Spirits of Points, Wood rapport skills in the treatment room and Treatment Planning. The Officials of the Wood Element. What the Akabani Imbalance is and how to balance it. Aggressive Energy drain workshop.
Course dates below. These courses start approximately 4 to 6 weeks after the 2 day seminars in 2018 and each day is about 1 month apart depending on school and public holidays in each state. Each day is $195
(GST Inc)
and they are held on Sundays and there may be a second Monday course in Melbourne. Once you are accepted into the course there is a $50 deposit for each day and then the remainder of the course fee is due on each day of the seminar to make payment easier. Payment plans are available. People retaking the course each day will be $130

There are two course textbooks required which are available from China Books in Sydney and Melbourne and there is about 2 hours of pre-reading needed for each day.

Books;
Constitutional 5 Element Acupuncture - Hicks Hicks and Mole
Keeps of the Soul - Franglen
This course is a six day exploration into the world of Classical 5 Element Acupuncture. Each day is full of information and practical exercises with an emphasis on how we actually do Five Element Acupuncture. This course is suitable for people interested in learning about the 5 Element style or those who just want to develop their skills as a practitioner in the treatment room and be better at what they already do..
5 Element Acupuncture Seminars - 2 Elliot Road Clunes, NSW 2480 Australia;
Phone (+61)02 6687 1912; Email courses @5element.com.au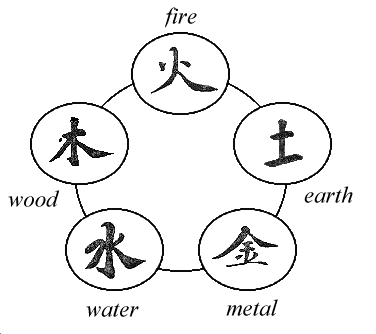 For a list of other great books on Five Element Acupuncture click here.

If you have any questions about the course feel free to call
02 6687 1912 or email your questions here
Advanced Course Sunday Dates
Melbourne 2018
Sunday 24th June
Sunday 22nd July
Sunday 19th August
Sunday 23rd September
Sunday 21st October
Sunday 18th November


From 9am to 5pm at
Natural Harmony - Essendon
www.naturalharmonytcm.com.au


To Register click here
Advanced Course
Sunday Dates
Sydney 2018
Sunday 27th May
Sunday 17th June
Sunday 15th July
Sunday 2nd September
Sunday 7th October
Sunday 28th October


From 9am to 5pm at
Natasha Pilgrims Clinic
Curl Curl NSW
www.natashapilgrim.com.au


To Register click here

Advanced Course
Sunday Dates
Brisbane 2018
Sunday 1st July
Sunday 29th July
Sunday 26th Aug
Sunday 16th September
Sunday 14th October
Sunday 11th November


From 9am to 5pm
Venue TBA


To Register click here
2020 Dates to be confirmed!